Time flies..my little brother whom I used to bully is now 25 years old!!
I didn't wish him for not even one of his birthday,
and now even this time round.
So weird right...
My mouth is as hard as stone!
Sometimes i wish that words can slip out of my mouth easily.
HOHO..OK..enough of my crap...
we were at my elder sis's home...
and his gf bought a cake for him!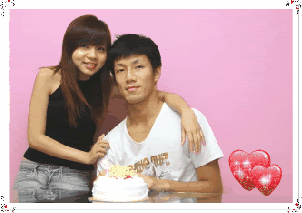 The sweet couple... =)
And there was cutie there!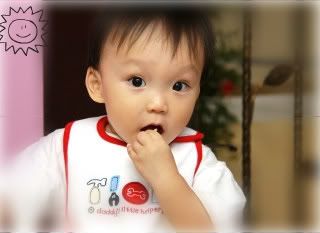 Jayden!
He's my brother in law's nephew...
a cheeky and cute looking boy right!?
he is born on the same day same year same date as UU...
such a coincidence!