Nowadays my man and I kept buying stuffs for our house..
gona be broke real soon!

And I ate pork today!!! after such a long time =(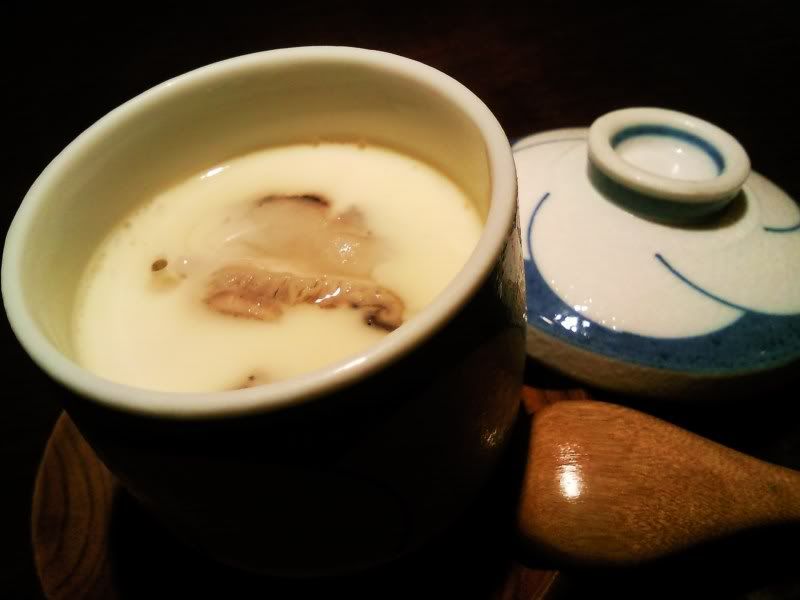 the chawanmushi contains prawn too!
We ordered 2 ramen sets...
which comes with a side dish and main dish + ramen...
Agedashi Tofu~
Spinach~~
Charsiew Ramen~~
comes with black pig...I think this is Rosu...
Tonkatsu Ramen...
Another black pig..I think it's Hire...
There's some parts which are oily...which makes the pork tastes nice...
Wah sinful for me to think about all this...
Ramen was abit Q~
But my mouth was abit dry after the meal~

After all the indulging, it's time to continue with my dieting plan again!
I wanna be a slimmer bride!!!