This is a really special 面线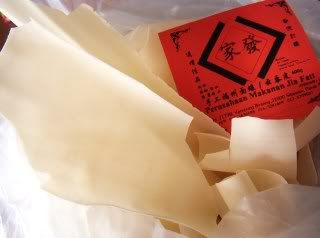 福州 style...
my sister's bf's family bought this from malaysia as their dialect is 福州...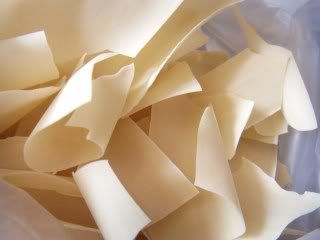 Have you ever seen this b4?
not me...
its crispy and dry...breaks easily....
I used this to cook for our lunch~~
here some of the ingredients I've found in the fridge...
long beans, shitake mushrooms, fishballs....
I know it's very weird to use long beans...
but I don't have any other veg, and I can't do without veg...
so it took about 10 mins to cook a meal for 3~~
and I used the overnight ABC soup for my soup base....
Yummy!
HAHA!
my brother said that it's the same as kway zap..
but i don't think so..i feel that the texture is more like super thin mee hun gui!
we still have abit left...
and I'm going to cook it again!
maybe the dry style!? =)