My mummy was lazy to cook so much on Sunday...
So we ordered pizza...
different kind this time...
Sarpino's Pizzeria!
Have you ever tried it?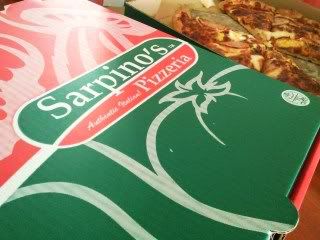 it's $35 for 2 large pizzas...
buy 1 get 1 free...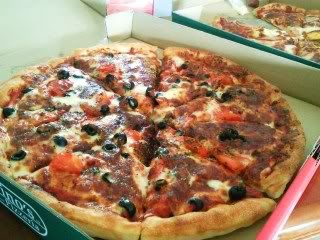 Kalamata Delight...
Ingredients are..black olives..tomatoes and basil...
with mozzarella and Parmesan cheese~~
That's all!
Ham & Egg..
there's smoked turkey ham and eggs in there...
with mozzarella cheese...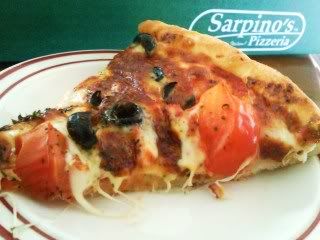 I'm not a great fan of pizza...
but feel that if you want a different taste and experience...
you should try Sarpino's!