I'm still very excited about my new house..
and along this 5 months of waiting...
I bought many things on the way...
There's too many to show...took pictures of a few here =)
My dining place mat =)
from daiso..very cheap...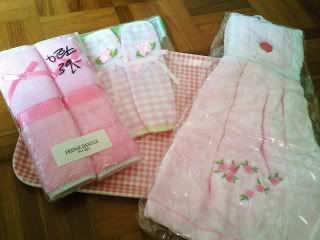 Fridge handle protectors...towel and tray~~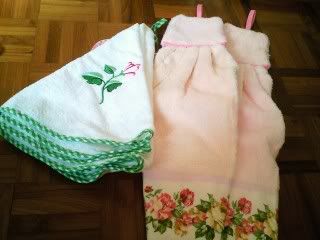 more hand towels!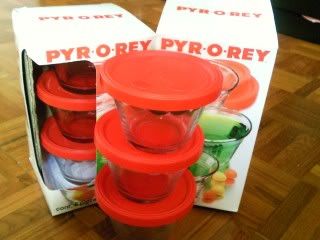 a multi purpose container..bake/freeze/store...

The above stuffs are all very cheap...
less than $4 for each item..HAHA!