Ytd night..i baked a loaf of bread again!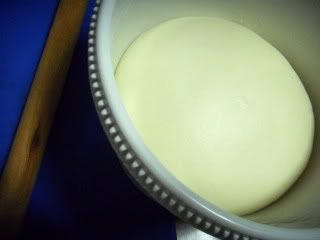 My risen dough...
i used organic bread flour, cake flour, yeast, salt, sugar, low fat milk, vegetable shortening..
Blueberries!
Some disgusting pimples~~eeewww...
Rolled up and into the bread tin for proofing...
Almost done!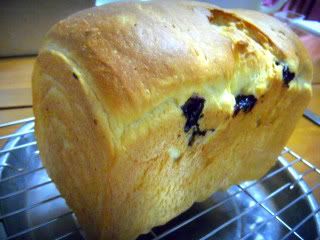 Wah..i love the smell of the blueberries!!!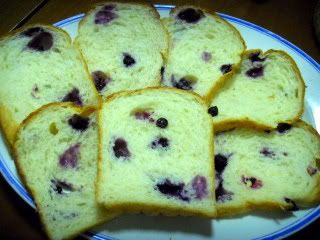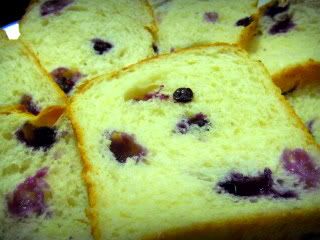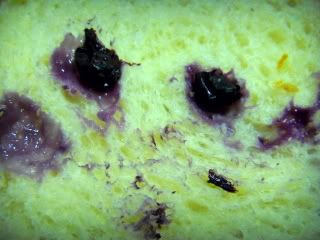 I love to see the juice from the burst berries
For today's breakfast..!
i didn't eat any...
but my family members love it
=)

And i'm baking somemore bread now for my neighbours!!