Baked this on sunday night...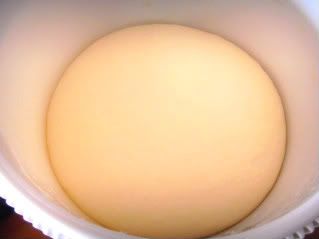 I used the electric mixer to beat the dough...
Super smooth!
& nowadays i'm really lazy to measure my ingredients..
i just mix here and there till i get a dough..
lazy me...
i can only manage to do that for bread doughs...
but for cakes, i got to follow the recipe dot to dot...
I used organic bread flour, cake flour, yeast, sugar, salt, half egg,
low fat milk & vegetable shortening for this bread dough...
Sardines in tomato sauce + red onions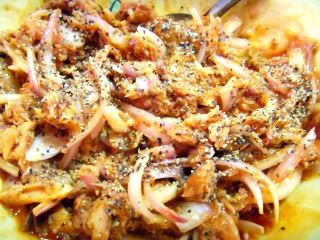 Mashed...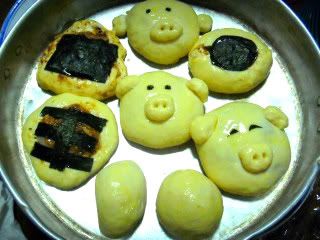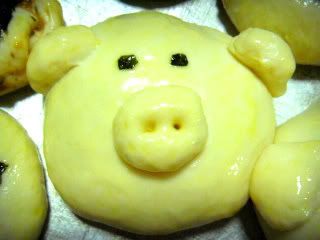 This looked like a monkey!
Actually they are all piggies...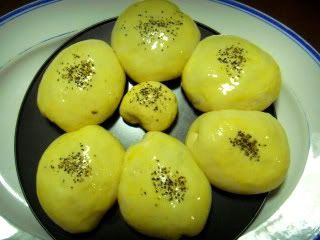 I failed in making a flower shape =(
After baking...
Looked extremely ugly! the piggy on the right is like vomiting some blood...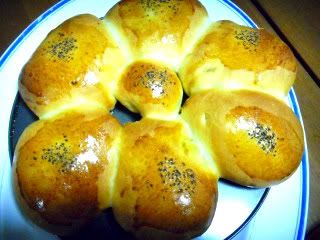 But i love the fluffiness of the bread!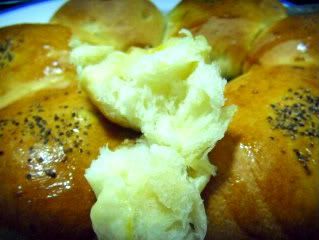 Sardines in cans are unhealthy but it goes so well with the soft bread...
So..here I am saying this again...
"never mind la..once in a while it's OK la!"
WAHAHAHAHA...