Nowadays I have this habit of buying snacks!!
so sad that I've lost self control =(
but I can't help at times...
This was one of the snacks that I've bought 2 weeks ago...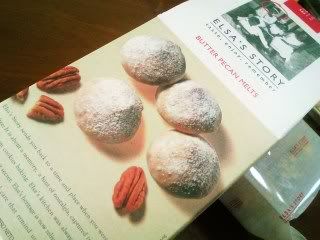 Just wanna give it a try since it looks so "english" HAHA!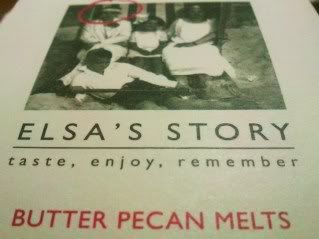 That's Elsa~~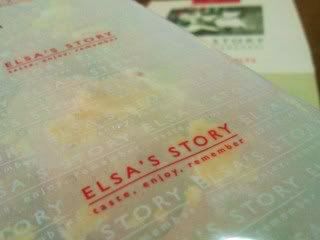 Nice packaging...
and here's their butter pecan melts...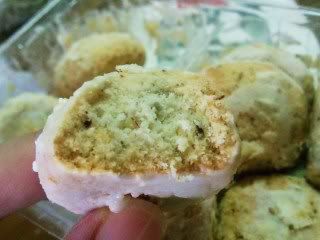 Melted after one bite...
but i must say that it has a weird taste..haha..
not my kind of cookie =)
Maybe you will wanna try it...
can get it at major NTUC stores...