HEHE! I changed the layout of this blog,
because I can no longer bear with the teeny weeny pictures!
So..please bear with my super big pictures in future!

~-~-~-~-~-~-~-~-~-~

Today is Vesak Day~ A holiday for most of the people!
Didn't wanna eat out for lunch,
so decided to have a quick meal~

Bought this Spinach 刀削面 from Sheng Shiong,
it's quite cheap, 3 packets for $2++..
and they claimed that there's no preservatives..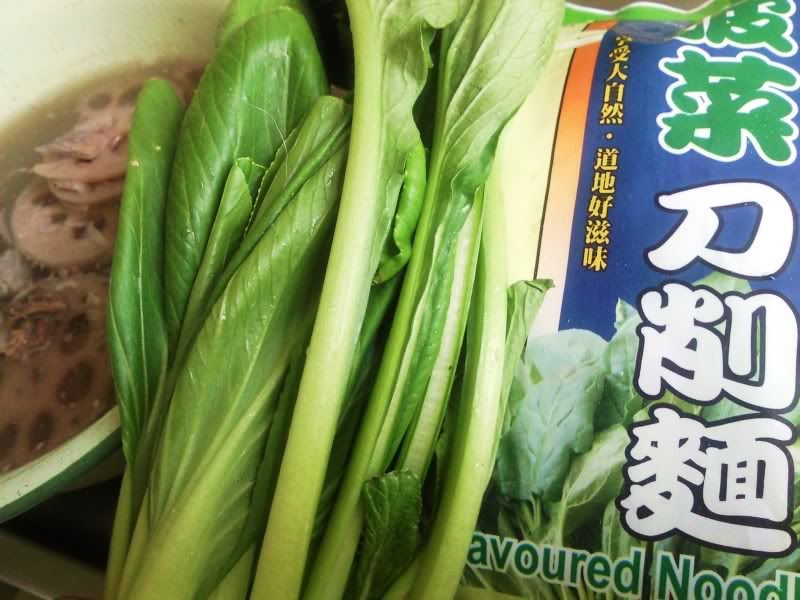 To make the process faster....
I used the overnight lotus root soup for my soup base....
And just add some veggies to it....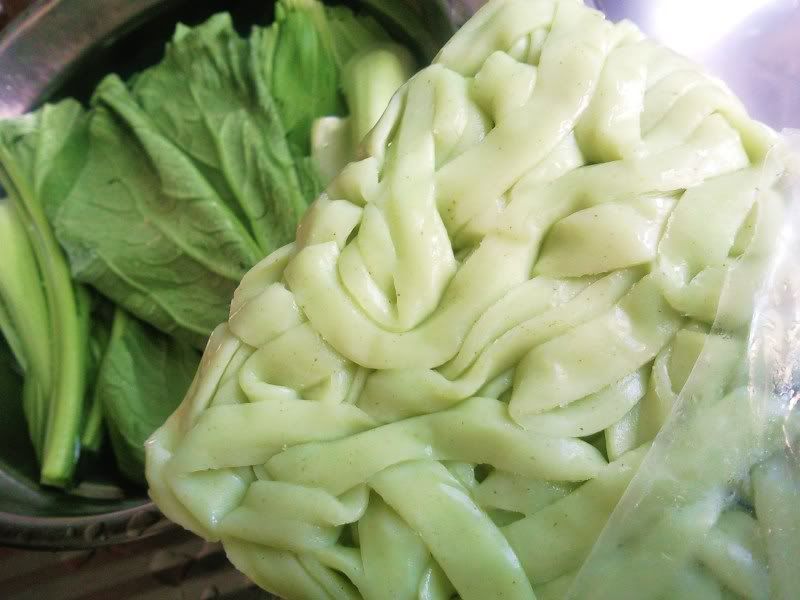 This is how the noodles look like b4 cooking...
Boil the ingredients together and this is what you get....
I love lotus roots!!
My mum doesn't cook it due to religious purpose...
but my mother in law will make this soup from time to time,
and I will gobble up all the lotus roots!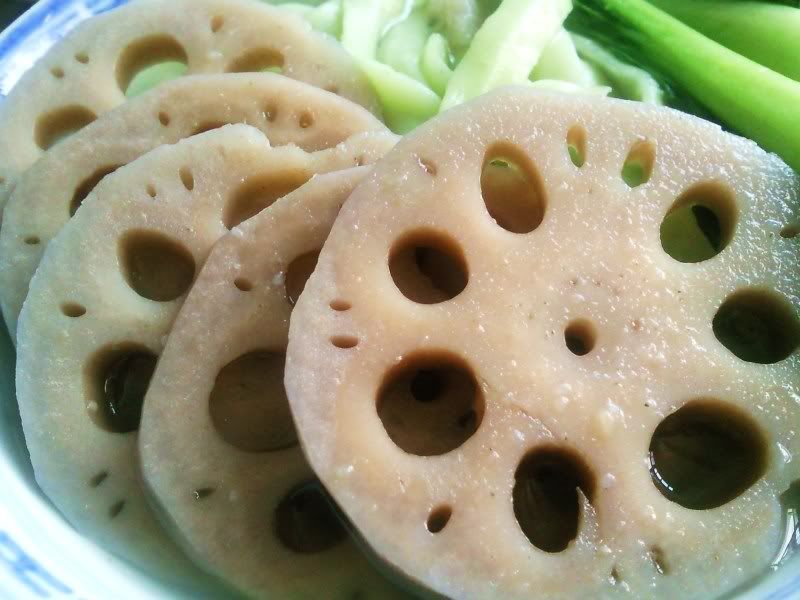 Yum Yum Yum!!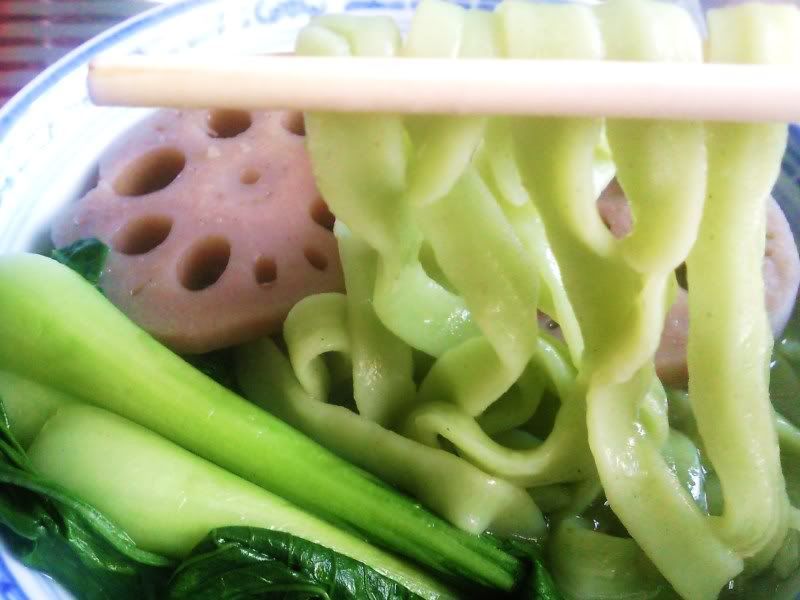 The noodle is nice and tasted like instant udon...
abit sour.Don't know why...
maybe you guys can try it out~!
they have other varieties too~ will cook and post up soon!