How to whip up a complete meal in less than 15 minute's time?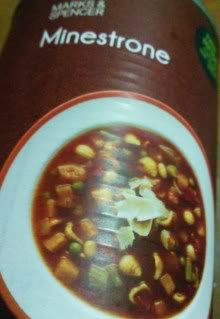 Use Marks and Spencers Minestrone soup!
I cooked this organic udon in another pot...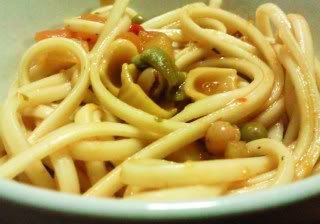 when it's done, add them into the minestrone soup in another pot and bring to boil....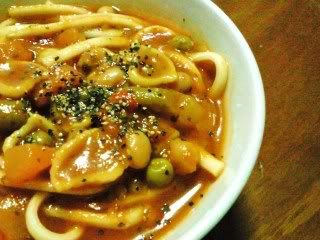 Sprinkle some black pepper~~
and good to go!!
Yummy Yummy!!

I will definitely buy their minestrone soup again~~!