HOHO..i went for a late night chatting session with my long lost friend last Friday...
at east coast's Macdonalds...there's always an advantage when you have your own transport..!
cos we chatted from 11.30pm to nearly 4am!
My eyes were closing but my mouth can't stop munching on food~~ HAHAHA!!!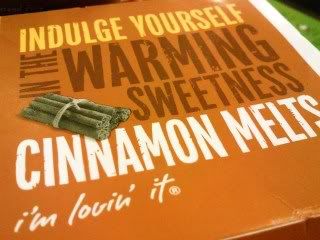 Introducing the new cinnamon melts...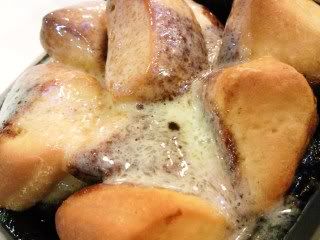 looks abit gross..but nice to be eaten warm...
a tad too sweet though...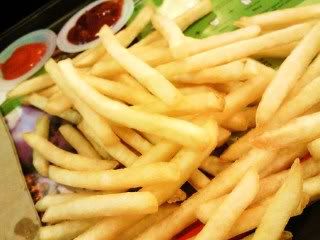 and this is our standard food for our chatting session..HAHA!!
fattening~~~!!!