Seen Capo Mee Suah b4??

It's from M'sia...
I don't know whether it's considered as a kind of claypot noodle?
I used the overnight wintermelon & mushroom soup as soup base....
And the ingredients are 2 kinds of veg + some yong tau foo...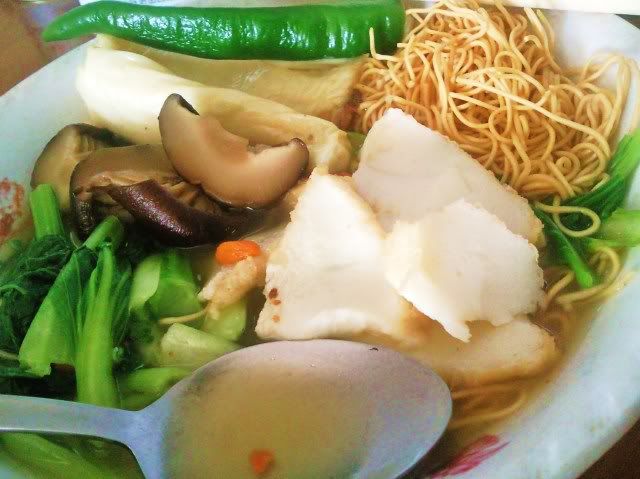 The Mee is pretty good!!
Today,
I cooked this mee with water+some seasoning for my man's breakfast and lunch...
he said that it was yummy!