I went to my ex-colleague's house..
she's same age as my mummy..but surprisingly, we can click since 6 years ago~
She has this husky...his name is Hunter...
suave right!?
Same age as Piano...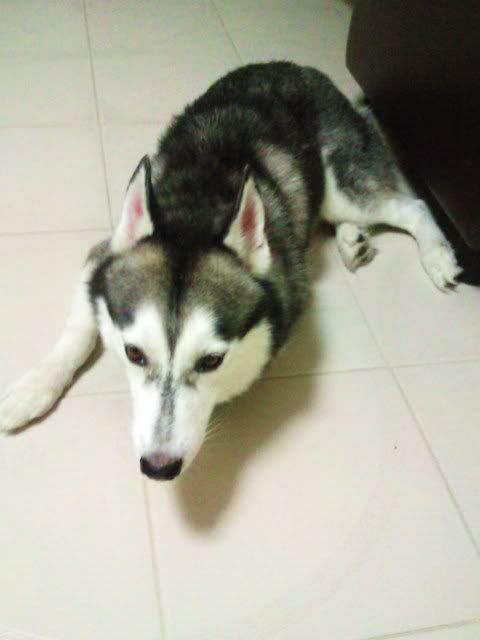 I was scared of him initially, because he was quite rough...
he will stand up and greet me, and walk past me real fast...
his head and body will knock me, and it's quite a huge impact!
He sent me to the bus stop when i was leaving...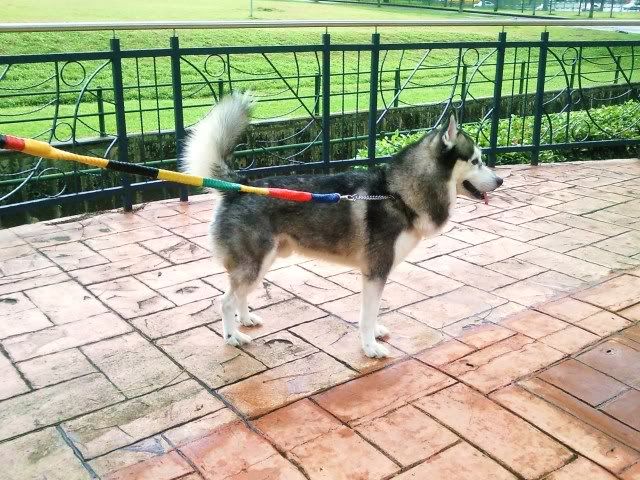 Nice dog!! My man loves huskies!
He will chase after bicycles and kids..HAHA..just wanna be friend..
he's really friendly!
Friendlier than our Piano!!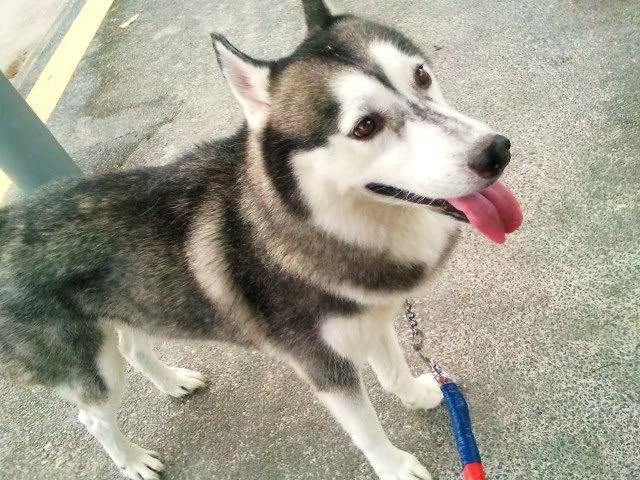 Will see him again soon! =)