Woohoo...My house just started to undergo reno 1 week+ ago....
Some of you may have seen my facebook status saying that...
While the workers were dismantling the old kitchen cabinets,
about 50 cockroaches ran for their lives everywhere!
And so did the workers! They freaked out~~
Lucky I was not there..HEHEHE...
I hope this problem will end here!!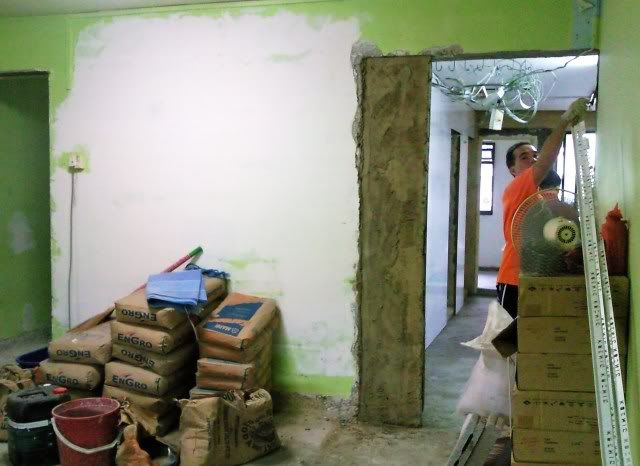 And I went over ytd...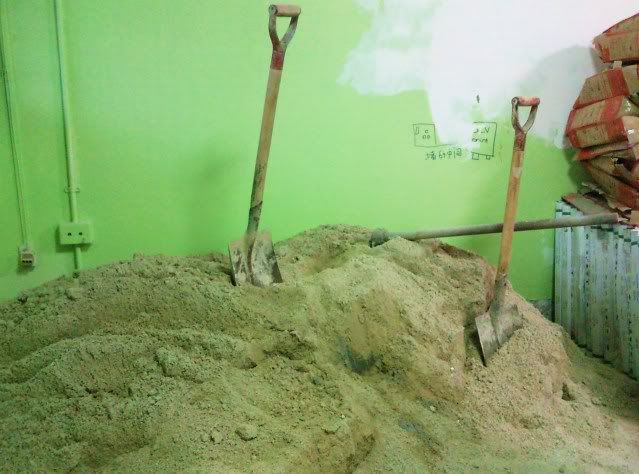 kitchen wall tiles up!
Flowery flowery...
Time to select colours for kitchen and walls~~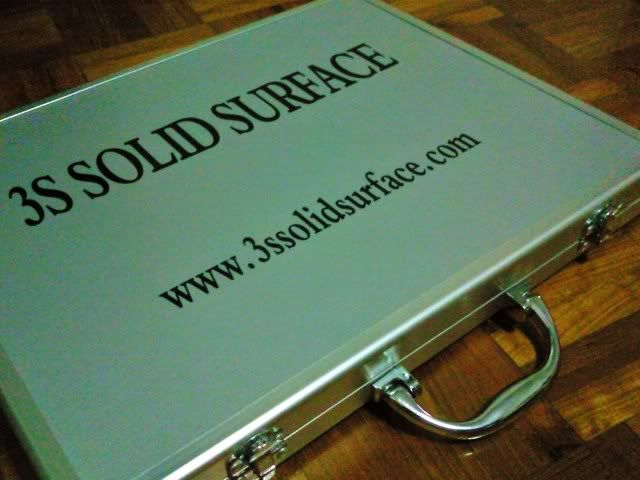 The solid kitchen top..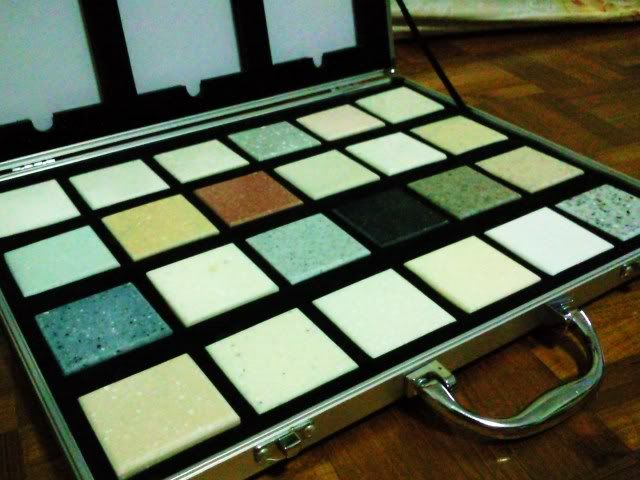 My uncle let us bring this briefcase home...
to choose slowly...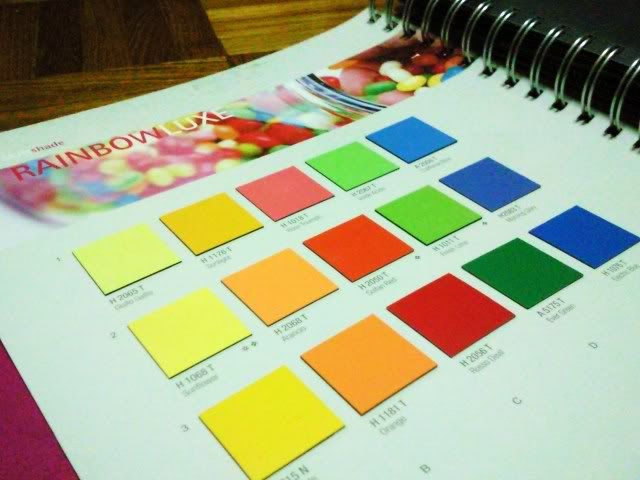 Guess which colour did we choose for our kitchen cabinets?
This is my biggest headache..wall colours..
HAHA..!!!!!!
Mix Mix and Mix!
Yet to decide...