My kind of dry noodles...using my own method...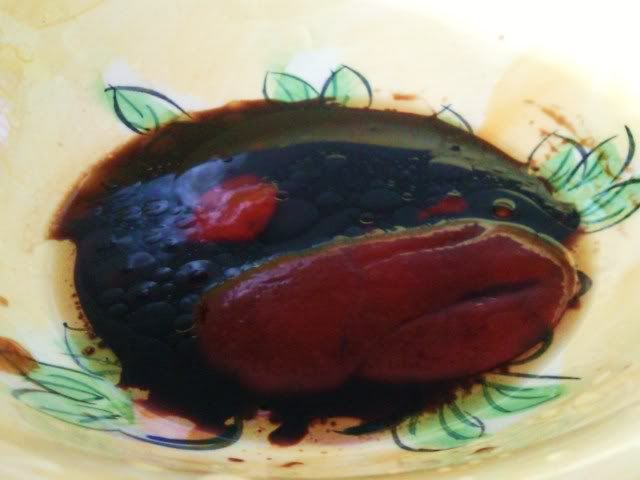 First I will create my sauce...
Sesame oil, vinegar and soya sauce are important roles in there!
Plus some dark soya sauce, and any chilli sauce/ketchup....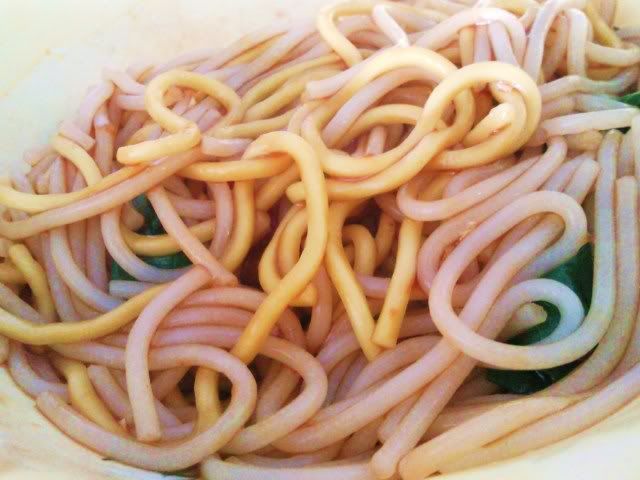 Mix it together with the cooked noodles...
I used thick beehoon and yellow mee....
Heavenly combination!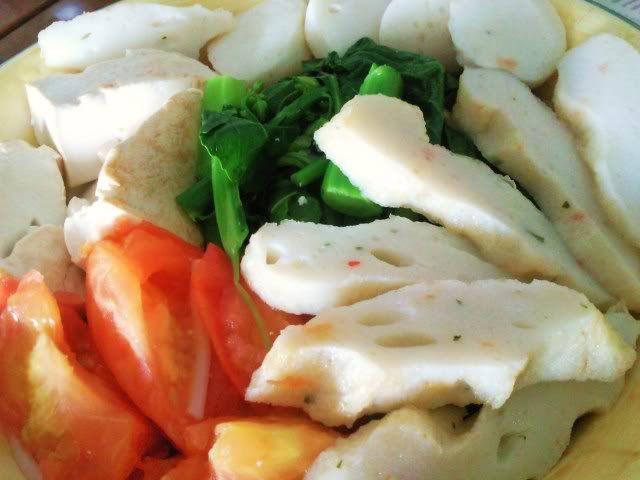 And lastly, top lots of ingredients on the mee!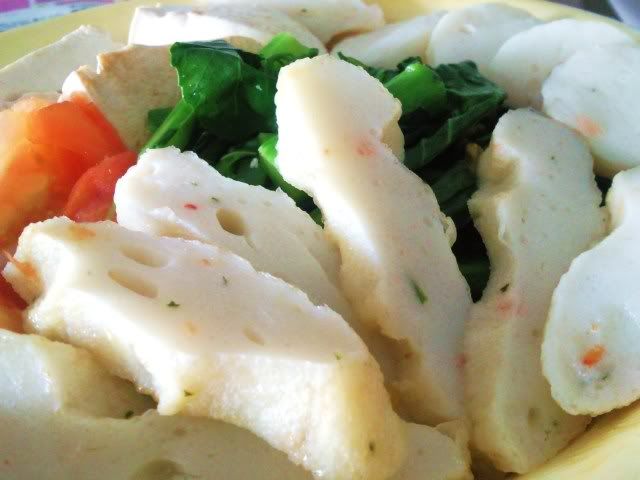 I had fishcakes...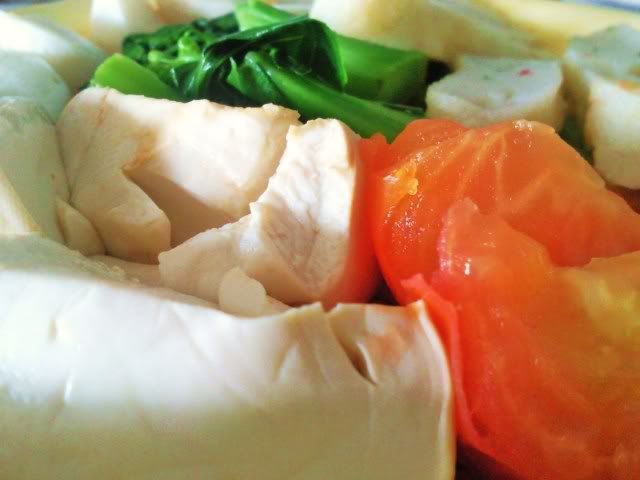 Tofu+tomato...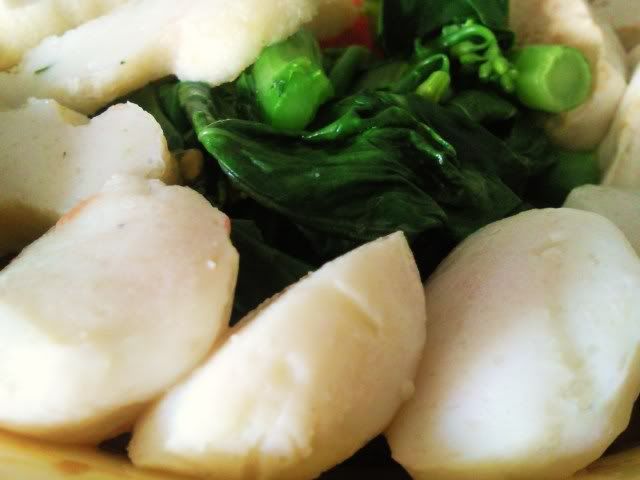 Fishballs and vegetables!!
Isn't it wonderful?
Not too sinful and definitely filling to last you for the whole afternoon!