I missed those times when Clara was being wrapped....
so..i wrapped her up ytd....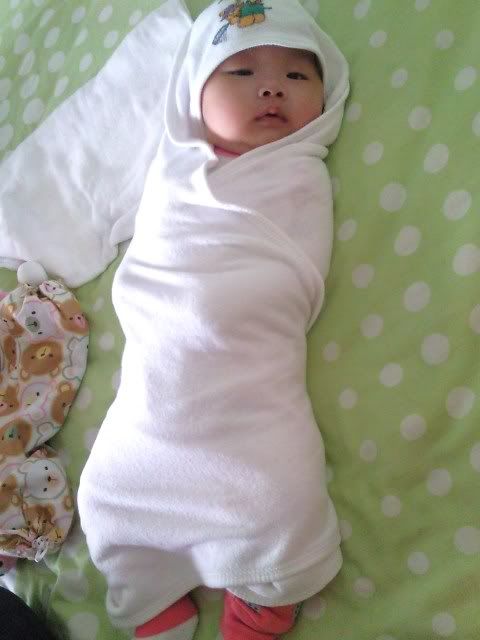 HEHEHE..she was so co-operative!!!
by right babies at the 4th month will not let pple do that to him/her...
perhaps the weather was really cold...so she loved it....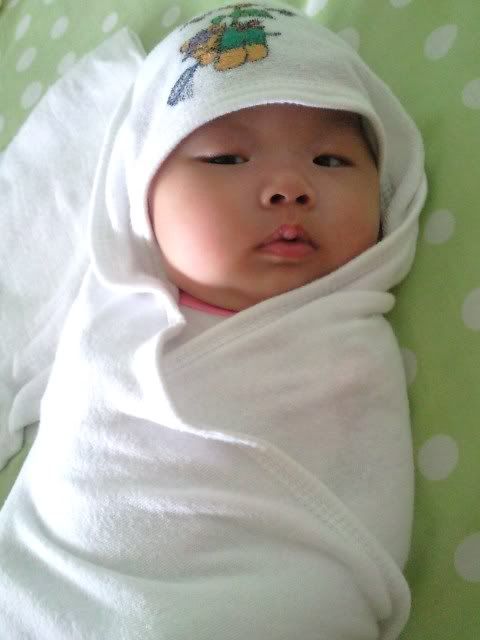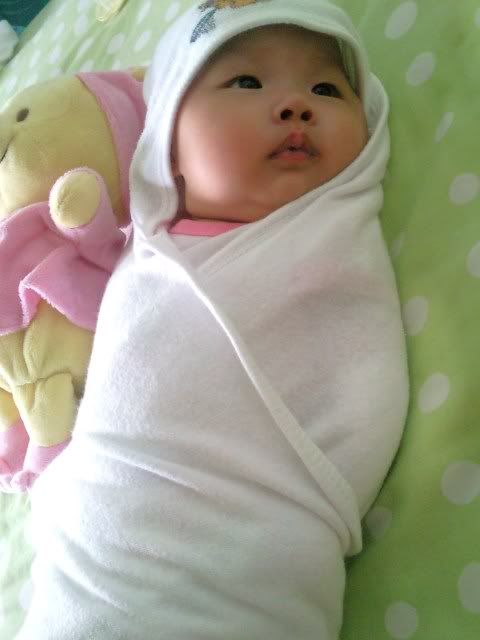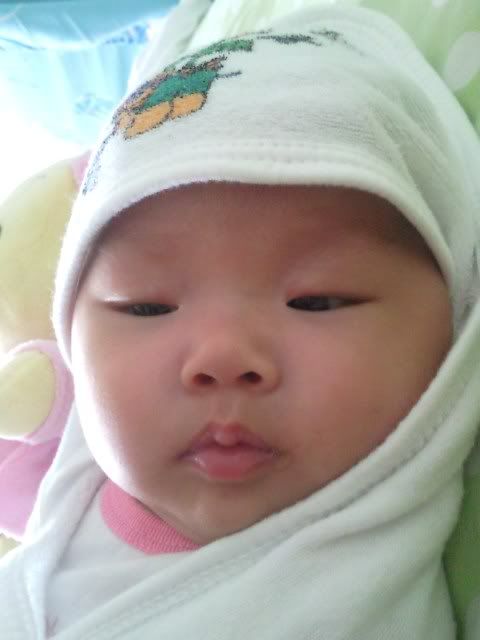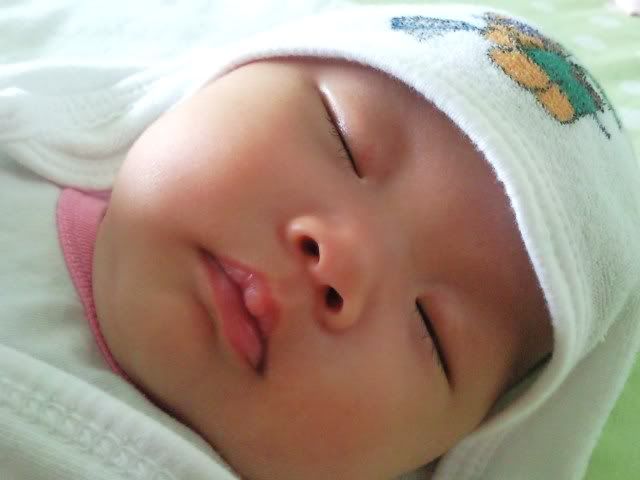 So comfortable that she fell asleep shortly....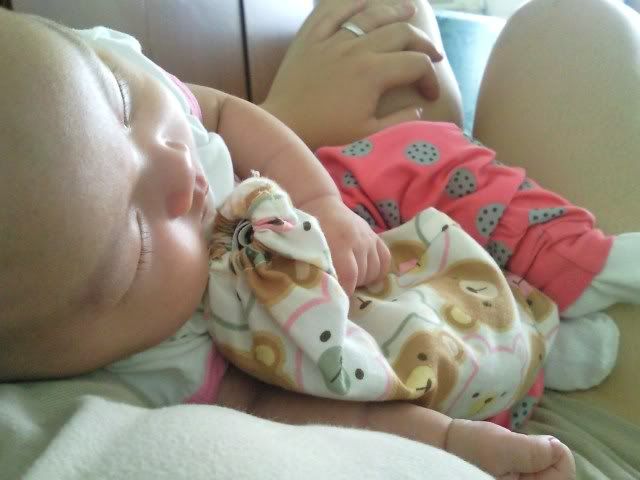 and i put her on my body....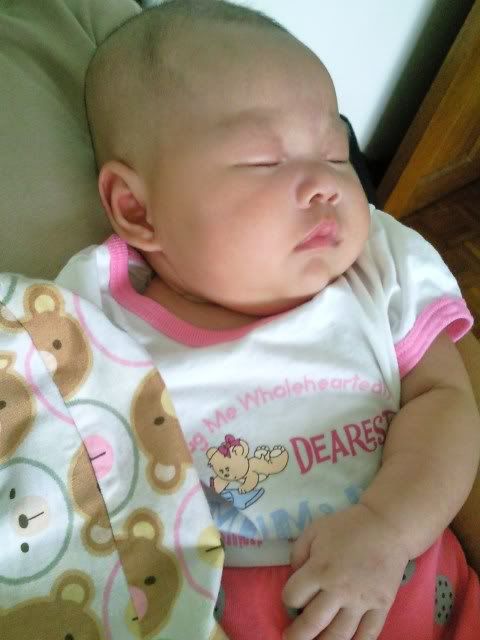 She slept so soundly....HAHA!
That's the advantage of having a big body!!