Guess what...I'm crazy...
because there's this 1 for 1 lunch promotion till end of June...
I kept going to Swensens with my friends and family..
And today is my 3rd time in this week...
I'm now writing about my 2nd visit...
My former music teacher treated me to lunch~~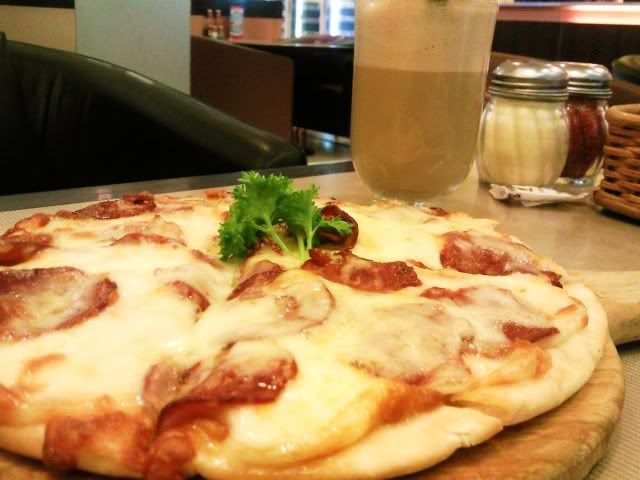 this is her beef pizza...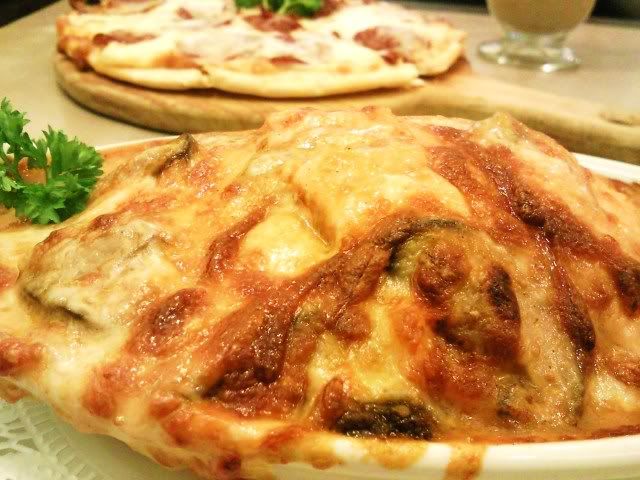 My salmon and mushroom baked rice..filled with cheeeeeeeeese!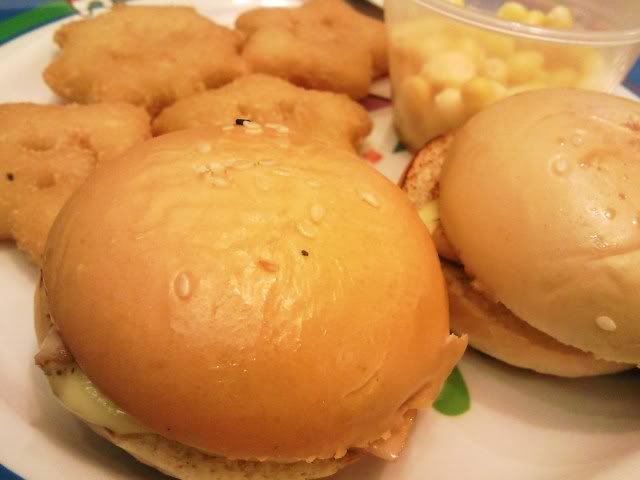 And this is for the little cutie....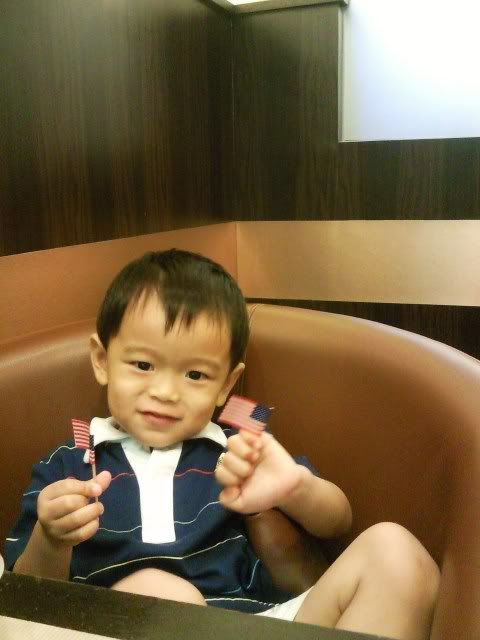 so cheeky! and amazingly that he finished the whole plate of food!
This is my 2nd time meeting him....
I find him so cute that I can't stop disturbing him~~
and at the end of the lunch session, he found me irritating~~~
even when i wanna touch his hair, he will shout..NO!
HAHAHA~~ And kept doing that once I go near him...
I'm so sad..HAHAHA~~