My Daddy frequents this xing hua stall....
it's @ race course road, in a kopitiam...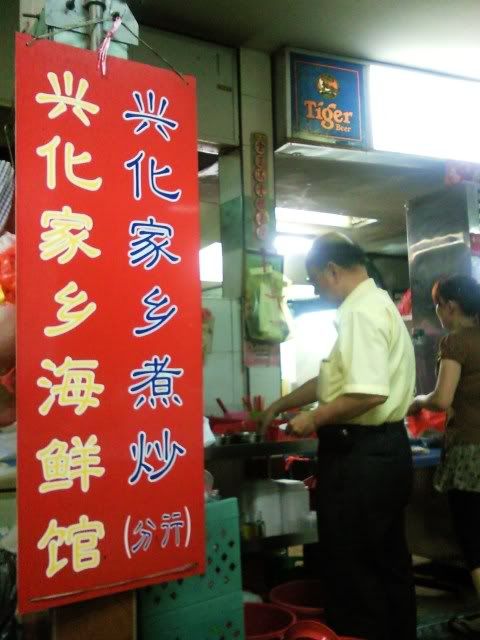 All staffs are from China...they talk really loudly! Like gona have a fight anytime soon~~Scary~~
even the women!
and if you want a table, got to reach really early.
It's usually fullhouse!
abit oily...as u know their cooking habit is to add lots of oil~~
Nice~~
I feel that this is better than their bee hoon!
taste really good!!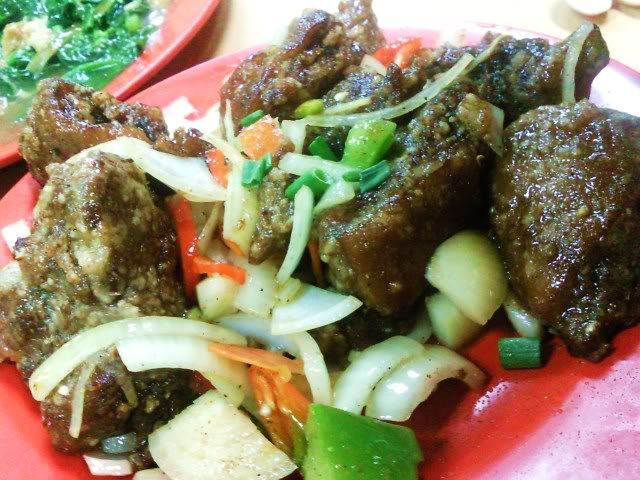 The salt and pepper pig trotter...
i tasted abit..
super oily! but it was done to the right softness...
abit gluey...
Got to have some collagen sometimes! =)