Please take note that these durians were eaten by me last week!
HAHA! b4 my weight loss program started.. OK ? =)
Someday last week...
I was crazy and was craving for durian so much!!
So my parents went to buy!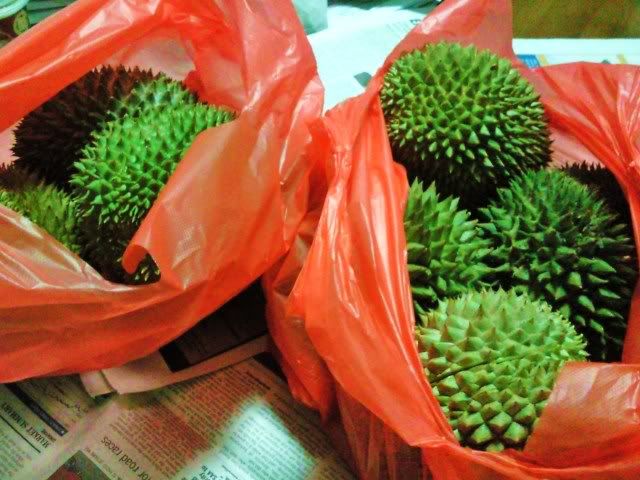 7 durians for $20 only!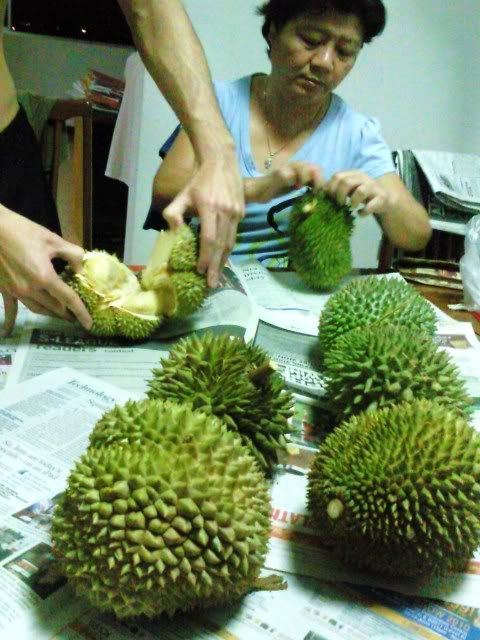 All the excited pple opening up the durians~~
And everyone started eating!
Hmmm....it was really worth it!
the durian was heavenly!